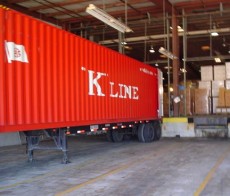 Founded in 1988, CCA Sales was created to meet the spot inventory needs of supply houses and other wholesalers that get regular customer requests for painting supplies.
Since its inception, CCA Sales has been committed to carrying deep inventories of paint brushes, roller covers and other paint sundries for the trades we serve. Our business has been built on quality customer service and prompt shipping.
Over the past two decades, we have steadily increased our on-hand inventory of "high-volume" items like chip brushes, roller covers and cigar covers. We have also grown the breadth of our offering, adding new items to our stock to accomodate customer requests.
Can't find it here? Let us know what you're looking for, and we will contact our domestic and overseas suppliers to source those items. On high-volume inquiries, we can recommend a custom importer that can arrange both container and LCL shipments.
We make every effort to same-day-ship orders placed before 2 PM Central Time.
For more information, call us at (800) 722-9382, or send us an email.